When we talk about slimming shapewear, we have in mind the image of our grandmothers with their lace sheath and their pointed Triumph bras or we think back to the scene where Bridget Jones, a little curvy thirty yo woman, seeks to make Daniel Cleaver fall by putting on sheathed pants to fit into his dress!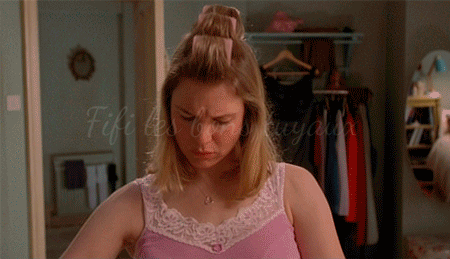 Shapewear lingerie : what is it ?
Sheaths, panties, shorties and other sculpting lingerie have been around for a long time because they are essential accessories in fashion. Indeed, many women whose celebrities hide them under their outfits in order to have a more harmonious silhouette.
They allow the rolls to disappear at the level of the belly or the waist and to benefit even more from its final outfit. So, effectively, the sheath creates a lure of a "perfect" silhouette, more harmonious. They also offer the possibility of marking the waist more, of having a flatter stomach but also of slightly supporting the back.
There are different forms of shapewears :
the thong : will refine the belly and the waist.
the panty : will lift the buttocks, refine the belly and the waist.
the shorty : will cover half of the thighs and go up to the waist.
the body : looks like shorty and is equipped with suspenders for even more support.
leggings : to wear under pants.
the bra : some women prefer bras from slimming ranges
The slimming shapewear : for which women?
Sculpting lingerie is intended for all women, regardless of your size, weight, body type, etc. It's a magic wand that reconciles us with some of our clothes. Personally, I chose to wear it while waiting to lose the few pounds I gained after a drug treatment.
Then sculpting lingerie is for you if
you want to shape their silhouette in order to have more feminine shapes such as a more pronounced waist or more plump buttocks.
you want to lose a few pounds by going on a diet and looking for a boost while firming up your figure.
you want to prevent rubbing of your thighs in summer.
you have had a baby and can't wait to get a flat stomach.
you like to wear tight tops and not have the slightest defect.
you want to sublimate an evening dress with perfect curves.
you don't want to go on a diet or a sport to lose two or three pounds.
you cannot get rid of a bump and you are not comfortable with your body.
you men who want to lose your love handles.
There are therefore a multitude of reasons for wanting to wear a slimming shapewear.
Slimiies
I have tested a few brands in the past (Uniqlo, La Redoute) and they did not satisfy me (fabric too thin, not enough support, etc.). Recently, I discovered the Slimiies brand and I am delighted with my test.
The value for money is there. Indeed, the prices are relatively affordable and the products are of good manufactures (quality of the fabrics, comfort, seams, etc.). The brand offers a full range of slimming lingerie in both skin tones and black depending on your preferences and needs.
Products can be purchased individually or in the form of a pack. I personally tested a pack* including shorty (beige) and panty (black).
Models range from XS to XXXL. I took a size XL. At first, I thought the panty was too small because I didn't think it was going to pass my thighs…However, I forced a little and it is impeccable. The material is really resistant and it does its job perfectly once in place !
These accessories allow me to feel more comfortable in certain clothes and avoid changing my wardrobe. For me, it is unthinkable to buy a size above, I set to work to repair the side effects of this drug which was not beneficial for me. This lingerie makes me wait until my weight loss is visible enough to no longer absolutely need to put it on.
If you want to let yourself be tempted, here is a discount code for the Slimiies site : SLIM50 to benefit from -50% on the entire order.
Other lingerie posts :
Valentine's Day lingerie : the purity of white
Pack 1 Shorty + 1 Panty Slimiies
€54.95
*gifted